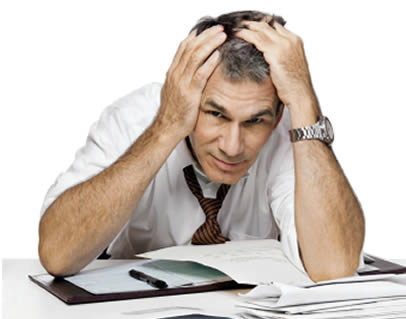 Is your team in desperate need of BPM training?
Stop spending lots of money on technology and wasting time trying out new fads. Everything from The Ultimate Guide to Business Process Management is now taught through two practical courses.

About the Author,
Theodore Panagacos
Theodore Panagacos is a former Management Consultant with Booz & Company and has 10 years experience helping organizations design and implement business models that improve its service to customers.
Download the First Chapter for FREE!
Test drive the book for FREE! Download the intro for free and learn why The Ultimate Guide to Business Process Management will help fast-track results in your organization. Did I mention it's free?
Is The Ultimate Guide To Business Process Management For You?
FINALLY! A book that actually shows you how the world's most successful organizations really manage their processes. Have you ever wondered why it is that some organizations seem to adapt effortlessly to evolving market conditions, whereas others miserably fail? How many times has an organization attempted to improve a process in one area, only to find that it has caused a whole host of problems in another? A few years ago, I realised there were few management books available that actually described how to build, identify, and manage processes within an organization. Rest assured that if you're after the single source of truth then you definitely need to read The Ultimate Guide to Business Process Management!
If you say YES to more than 5 of these, then you need this book!
You're confused about what is BPM and the contradictory advice that's on the web.
You're tired of continually explaining the benefits of BPM to the senior executives in your organization.
You're struggling to recruit the right type of people who actually understand how to manage business processes.
You're unsure of the latest methods used to manage and analyze business processes.
You're tired of researching BPM technologies and wondering which one is best for your organization.
You're constantly thinking there must be a better way to implement a BPM Center of Excellence.
You're regularly debating with your work colleagues as to how to apply BPM across your organization.
You're sick of attending expensive BPM courses and feel none of them provide the guidance you really need.
You're tired of developing BPM project proposals and plans and want to implement real results right now.
How Can BPM Change Your Organization? Here Are A Few Reader Raves!
BEST BPM BOOK THAT RELATES TO REAL BUSINESS!
Finally, a BPM book that relates to real business managers and is easy to follow and well structured. Coming from the BPM consulting and training space, I recommend this book to my clients and classes. The book covers all the business and technology aspects that make up BPM. The frameworks, templates, tools and business examples are easy to relate to if you're a BPM practitioner or new to the BPM concept. The author provides a great understanding of how the concepts can be applied in any organization. The Establishing a BPM Center of Excellence approach and methodology is actually very innovative and I have not seen any other author provide such a comprehensive understanding of the topic. I strongly recommend this book as you will definitely gain some great new insights and approaches to BPM. For all those looking for tools and templates, the book also provides and illustrates with real examples, a great range of them from process analyst tools, to the developing of operating models for business leaders.
Eliton (See Actual Review)
AN AUTHORITATIVE GUIDE ON BPM!
Business Process Management (BPM) has become one of the most widely used approaches for the design of modern organizational and information systems. The book takes a holistic, organizational approach to BPM and provides a comprehensive understanding of its main components, i. e. strategic alignment, process, governance, technology, and people. It provides guidance for the integration of BPM into corporate methodologies and information systems and also touches on process improvement frameworks such as Lean and Six-Sigma. What sets this book apart from its contemporaries is that it provides guidelines to create a BPM Center of Excellence that includes details on the BPM career development model, training, certification, and hiring and utilizing human resources. In short, this would serve as a worthy handbook for both beginners and serious practitioners.
J. K.Prasad (See Actual Review)
PRACTICALITY AT ITS BEST!
The author clearly has very good hands on experience in BPM. The book provides step by step guidelines on how to conduct a BPM project. The topics not only discuss the people aspect of BPM, but also include the technology side which many books fail to cover. There is clear articulation on maturity model and stakeholder managmenet, something that every Business Process Management professional faces in corporate organisations. Overall, an excellent book and highly recommended.  
Vicky (See Actual Review)
The Video You've Got to Watch!
The SINGLE ISSUE that may prevent your organization's success with BPM :
You know that BPM can drastically change your organization but you're unsure of what the obstacles are. Is it technology? Or something much more important?